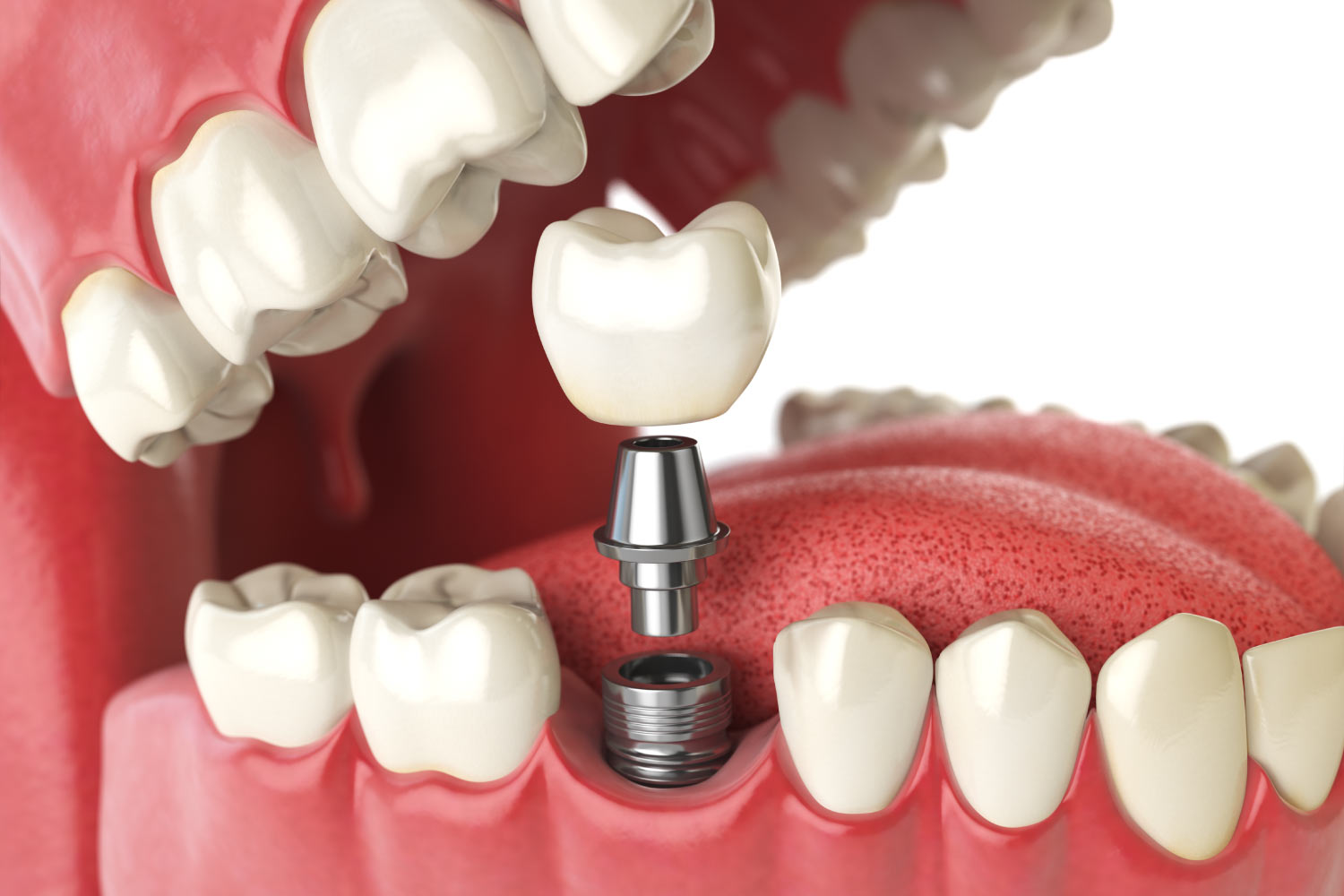 Dental implants are one of the most versatile and durable restorative dental treatments. It is composed of a biocompatible metal rod that is surgically placed into your jawbone. This rod fuses to the bone in a process called osseointegration and serves as a replacement tooth root. Then, depending on how many teeth are being replaced, a restoration is placed on top in the form of a crown, a bridge, or implant-supported dentures.
Getting a Dental Implant
The procedure occurs in phases and usually takes several months to complete. First, you'll need a consultation to make sure you have healthy gums and sufficient jawbone density to support a dental implant. Your surgery can be scheduled if you are determined to be a good candidate for implants. At this appointment, your dentist will place the rod under your gumline. After the area has healed, the replacement tooth can be attached to the top of the implant at a later appointment.
Benefits of Dental Implants
Dental implants look and feel natural. They are the most durable tooth replacement available because they are anchored to your jawbone. Additionally, they prevent deterioration of your jawbone.
How to Care for Dental Implants
Caring for dental implants is simple: you brush and floss them just as you would your natural teeth! You should also continue to visit your dentist twice a year for cleanings and checkups to ensure your gums are healthy and that your implants are in good condition.
Affordable Dental Implants in Houston, TX
At Texas Dental, we make every effort to make our services accessible and affordable for our patients. If you are interested in learning more about replacing missing teeth with dental implants, please contact us today to schedule a consultation at our office. We look forward to hearing from you!
Contact Us