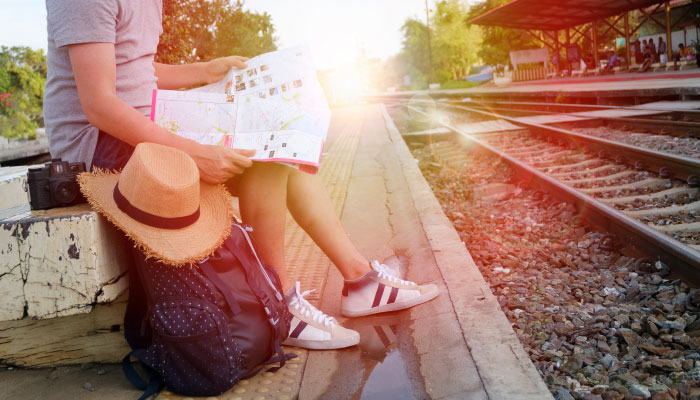 At Texas Dental, we know our patients lead busy, full lives. Caring for yourself while traveling can be a challenge – with the hours in the car or on the plane, limited food options, and busy schedule, your normal routine is completely disrupted. Luckily, there are a variety of ways you can keep your teeth healthy even when you're on the road. Whether you're traveling across the state or across the globe, we've compiled a helpful list of the three best ways to keep up your healthy oral hygiene habits while traveling.
Keep a Toothbrush Handy
While on the road, your hectic schedule may limit your ability to practice your daily routine. However, grab a travel-sized toothbrush and keep it with you. On a long road trip, for example, you can brush your teeth during a pit stop. There are plenty of other dental products on the market that make cleaning your teeth on the road a snap like disposable flossing sticks.
Eat Healthy Snacks
One of the main challenges while traveling is maintaining a healthy diet. After all, those sugary snacks at the airport or gas stations start to look pretty tasty whenever you've been on the move all day. However, try to plan ahead and bring some healthy options, such as carrots, nuts, or fruit. By limiting your sugar intake, you're helping to protect your teeth from decay.
End on a High Note
No matter how busy your day, you can be sure that you end on a high note. Once you reach your destination, be sure to complete your regularly brushing and flossing ritual. It's a great way to make sure you end a hectic day by taking care of yourself.
For more travel tips, ask our team at Texas Dental what they recommend during your next visit. We are a family-oriented practice and pride ourselves on providing personal solutions for our patients' dental care needs. To schedule your next appointment with our office, contact us today!