At Texas Dental, we understand that our patients have varying levels of comfort with visiting the dentist. Some patients don't think twice about visiting the dentist, while others experience such severe dental anxiety that they may delay or even avoid necessary treatment. We never want anyone to avoid getting the quality dental care they deserve on account of fearing the dentist. Our team is highly trained in providing compassionate care, our office is designed with your comfort in mind, and we are proud to offer sedation dentistry to help make your experience as comfortable as possible. We get tons of questions about sedation dentistry, so we've compiled them here to help you learn more about its benefits!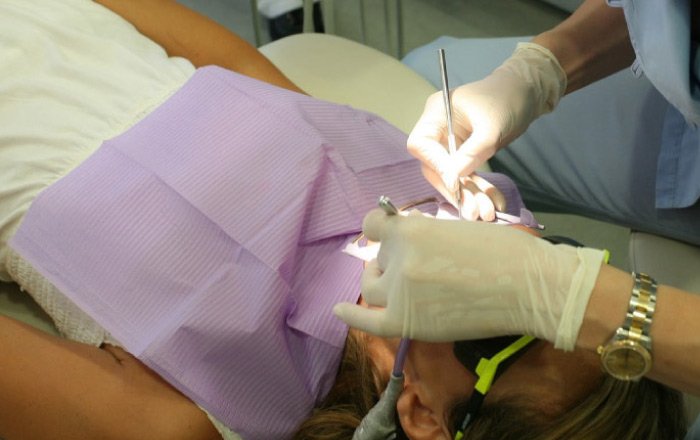 Who Does IV Sedation Dentistry Benefit?
IV sedation dentistry can benefit anyone who experiences anxiety or fear around receiving dental treatment. We can help you relax and get through your appointment at ease with sedation dentistry.
How Does IV Sedation Dentistry Make You Feel?
Sedation dentistry is also called "sleep dentistry" or "twilight dentistry" for the way it impacts your experience. Our expert team administers an anti-anxiety medication through an IV to help you relax so completely that you will be unaware and unable to remember anything about the procedure.
Do I Need Someone to Drive Me Home?
After we reverse your sedation, you will become alert and be able to go home. But, we do require that a friend or family member drive you home afterward!
Is IV Sedation Dentistry Safe?
Yes! IV sedation is safer than oral sedation. Our team will monitor the IV sedation throughout the procedure and uses as little as possible to achieve the desired effect.
If you've let the fear of the dentist keep you from receiving treatment, we can help. To ask our team any questions about the benefits of IV sedation dentistry or to schedule your next appointment, contact our office today!
Contact Us